In today's world of hustle and bustle, it seems that every business is turning to artificial intelligence (AI) for solutions. While in the vast majority of cases, this approach is both constructive and cost-effective, when it comes to recruiting, candidates are crying out for the return of the personal touch.
According to CareerBuilder, four out of every five candidates agree that the candidate experience is a strong indicator of how a company treats its employees, and they are making decisions correspondingly. The hiring process is essentially a sales pitch (That's right! The interview process is just as much about the candidate interviewing the company as it is the other way around), and as any sales trainer worth his salt will tell you, you should be putting your best foot forward and demonstrating your best company attributes during the sales process. It is simply a matter of best practices. However, the Human Capital Institute has outlined that approximately 60% of candidates report negative experiences. There is clearly a disconnect, and when 72% of candidates share those experiences online, a real problem develops. So what can be done to get back on track?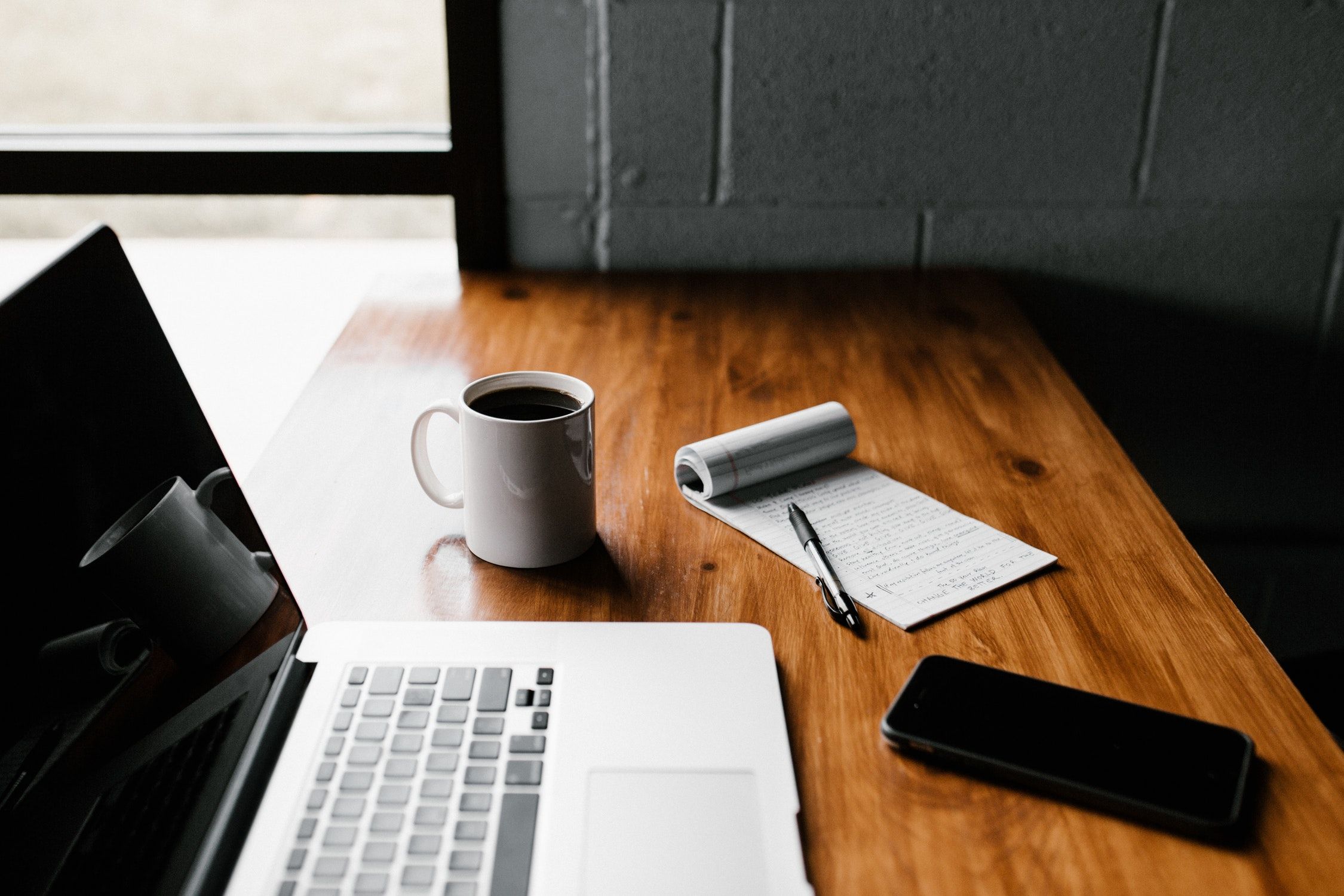 According to Lever, about 65% of candidates don't find the average job description to be clear. When I have conducted my own candidate feedback or surveys, the number one answer that I receive when asking about job description improvement pertains to length. Many companies spend paragraphs selling candidates on the organization before they ever even get to the role itself, and candidates are highly off-put by the superfluous verbiage. These details are better shared in a call, or in person. This builds rapport and allows for an enthusiastic element to sharing your company's culture and values. According to Employment Crossing, numerous job descriptions also suffer from lack of true hard skill requirements, such as computer abilities or accounting skills, being identified and prioritized. Instead, they focus on soft skills such as friendliness, and flexibility. While these attributes are certainly important and can be key to finding the right fit for your culture, again, they are better suited during a phone call and interview to properly convey the message. The resume submittal stage is simply not a constructive venue for this type of information. By understating the hard skill requirements, there is also a mass influx of resumes which will carry no value for the position. There seems to be an inclination to get as much information as possible to the candidate without using the hiring team, but that method creates frustration and detachment from the process on both ends.
Application brevity is also a serious concern, as, per Indeed, approximately half of candidates report having quit an application due to its length. In today's market, candidates are encouraged to apply for anywhere from ten to twenty jobs per day, so lengthy applications become cumbersome and unappealing. The primary reason for an application, as opposed to a simple resume submission, is to function as almost an electronic pre-interview. The concerns with this technique would be the lack of human perception and, once again, candidates feeling removed from the experience. There are certain aspects of a resume or profile that only a human mind and trained eye will catch: an indicator, a hidden special skill, a personality trait, etc. Employers are missing fantastic candidates because their system didn't see the right keywords, or irritated the applicant so badly that they quit the process. The same can be said of the interview process. Using a self-schedule tool, such as Calendly, and its confirmation email features expedite the timeline, encourages candidate involvement, and ensures proper scheduling and accurate communication. The more a company is concise with communication and respectful of the candidate's time, the more likely the candidate is to express active interest and spread the word about their great experience.
Being prompt in the interview process is also crucial. According to Lever, approximately 80% of candidates express frustration with employer response times. In many cases, they are waiting a month or longer to hear back, if they ever receive correspondence at all! Luckily, this problem can be partially solved using technology. The majority of applicant tracking systems have an auto-response feature linked to dispositions, so as you review, accept, or decline candidates, they can be notified by an automatic email simply by taking the two seconds required to change their disposition. Now, this does require that every resume be reviewed, thus enter the human element, but the dispositions allow for the expedition of candidate feedback and a more positive candidate experience. Many hiring managers and internal recruiters will tell you that they don't have time to review every resume that comes in through job postings. For this argument, I will first refer you back to my tips regarding the job description. A better description will yield better, more focused results. Second, an experienced recruiter should be spending approximately 40% to 50% of their time interviewing and in meetings, and the rest finding the best candidates. They should also be able to effectively review a resume within twenty to thirty seconds. Considering that they should be spending at least ten hours per week actively searching for candidates, that leaves them with a minimum of ten hours per week just to review resumes. That means that each week one recruiter should be able to review approximately 1000 to 1200 resumes, or 200 to 250 in a day, with minimal to no overtime required. If an organization is getting more than 1200 resumes per week, they should be either outsourcing or adding a new team member, so that their team can continue to function productively while maintaining professionalism and the personal touch.
This leads me to our final point of concern, which can be easily detected by scrolling through LinkedIn feeds and conversations regarding the workplace. Time and time again I see professionals of all levels discuss feeling like nothing but a piece of data to potential employers. There's no contact, no warmth, and no human element to the hiring process. Often, they're just filling out a form, hit submit, and that's the end of it. The potential employer has no idea who they really are, and the candidates are aware of this. When culture is one of the top two concerns of companies in search of new talent, per the Ladders, it should be a primary focus of every search. While lengthy job descriptions are certainly not the answer, luckily, there is an easy solution, and it's called active sourcing. Active sourcing refers to the use of searches on social media, resume databases, etc. to locate passive candidates (candidate's not actively pursuing a new role) which best fit your culture and hiring needs. Using active sourcing, you can focus on certain companies and characteristics that best fit your company's needs and style, and best of all, it immediately creates a candidate bond through human interaction! Candidates feel important and a higher sense of intrigue when a recruiter reaches out to them directly.
When a recruiter can already see certain attractive qualities in a candidate, and can immediately share their excitement and relate those characteristics to the company culture and open role, it evokes candidate enthusiasm and active participation in the hiring process. Active sourcing also often expedites the time to hire, as recruiters can focus on the highest quality candidates and bringing them in as soon as possible. The use of active sourcing is the most direct way to solve the candidate satisfaction crisis.
Finally, it is imperative to engage the candidate after the acceptance of an offer. Immediately send a welcome email showing excitement for them joining the team and with imperative information regarding the position, training, and their first day. If there was a signed offer letter, a fully executed version should be attached to the welcome email. This both seals the deal and creates a proactive solution for the coordination of the start day.
Candidates are demanding the return of the human element to the hiring process, and if an employer wants to truly succeed in today's market, it's time that they responded. Utilizing a candidate feedback system can help companies best determine the best methods for improvement to the application and interview process. It's wise to start with recently hired employees, and then request feedback from candidates of all levels moving forward. If additional expertise is needed, in every industry there are quality recruiting and consulting firms that specialize in your field. Prices will vary based on the organization and services needed, but there are specialists out there for every budget. They possess the knowledge and skill sets you need to launch to the next level and make your company a top-rated employer that has top-talent knocking on your door. Whatever method you decide to use, bring the personal touch back into your recruiting process. It is the key to successfully scaling up.