Our 2019 eWomenNetwork Conference and Expo is just a little over a month away and we want you to make the most of your experience! If you have ever been to our Conference in the past, you know there will be endless opportunities for networking to grow your brand and make new friends. But how do you start those conversations and give a great first impression? We've got you covered with nine conversation starters to prepare for our #EWNCONF.
"How long have you been a part of eWomenNetwork?" If you are talking to someone that is at the Conference, chances are they a member. Ask them how long they have been a member, how many Conferences they have been to, what chapter they are from and what their favorite part of being a member is. It' fun to get a new perspective on these things but also you might find things in common. Maybe you both love Sandra's Million Dollar Series or come from different chapters in the same state, the conversation could go on and on. 
"What's your story?" If there is one thing people love talking about, it is talking about themselves and their entrepreneurial journey. Every person attending our Conference has a unique and interesting story for what they do and how they got to where they are now. You might even have a similar story that you relate to yourself, which will give you common ground or you could walk away feeling inspired and motivated.
Compliment Someone. Think of how you feel when someone compliments you. It is an instant way to make someone feel good, brighten their day, and strike up a conversation. You can compliment something they are wearing or let them know you liked what they shared in the last panel. Either way, you are sure to make someone feel good. This leads to making new friends.


"That was such an interesting panel! What was your favorite takeaway?" Our Conference is going to be filled with small panels, activations, and large keynote speakers full of information. Last year, many people loved the hypnotist and talked about him for hours. It even popped up on social media allowing everyone to connect throughout the day. You never know what we have in store for this year. Take what you learn and let it grow by starting a conversation with what someone else learned.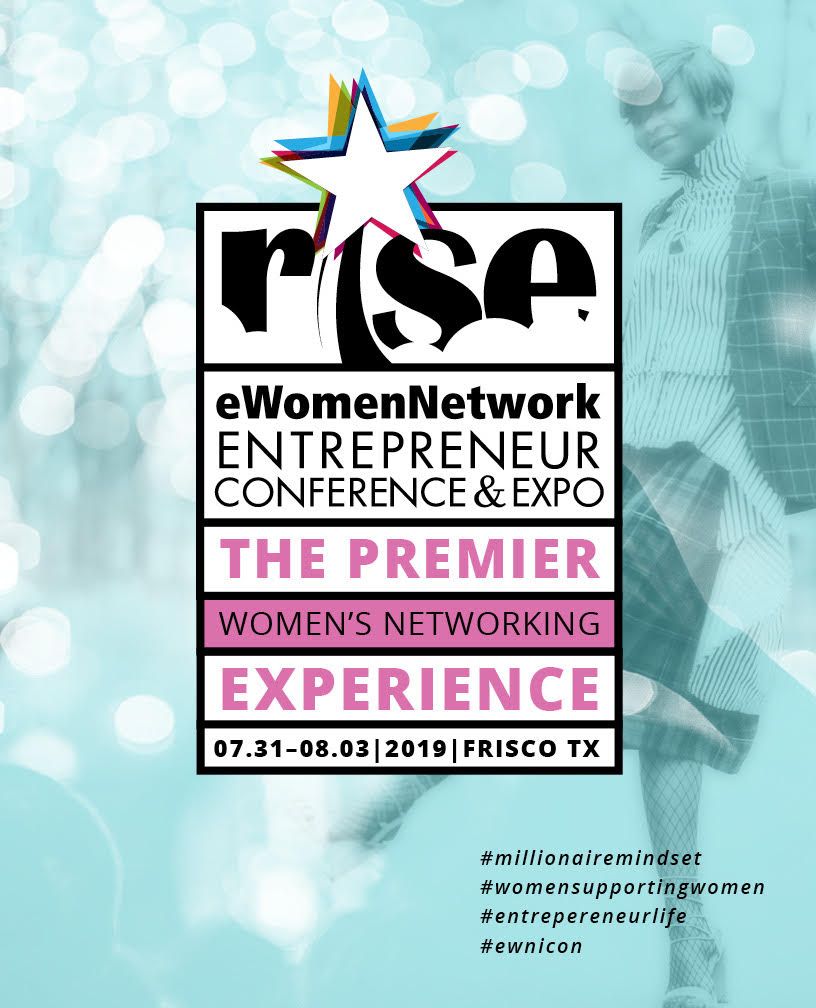 "I'm a bit nervous about the dance party tonight, will you be attending?" Dance parties are meant to be FUN and a chance to let loose - but for some of us, that can be scary moving outside of your comfort zone. Just remember that you aren't alone. Don't assume how others are feeling. Always go into conversations with an open mind. As humans, we love connecting with each other and that could be conquering our fears together. Use it as a conversation starter, you might find someone who feels the same way you do, or even better, some comfort.
"What has been the highlight of your Conference experience?" From activations, to panels, to happy hours, to dance parties, #EWNCONF has something for everyone which gives you endless opportunities to talk to someone new. Share what your favorite part is and you may even get something out of it that you didn't notice before. This helps to enrich your overall experience. 
"If you weren't doing ____ for a living, what would you do?" Some people are prepared for any situation with a 'Plan B', others have put their all into what they are currently doing. If they don't have their back up plan figured out, this question will really make them think. Asking questions that go beyond the surface level can create a deeper connection with people from all over the world, which is exactly where our attendees will be coming from. 
"What is the best and worst advice you have gotten in your career?" Entrepreneurship is a learning game filled with hard work, hard times, and success! Every entrepreneur has their fair share of advice they have gotten along their journey - some great, some awful - but both have shaped each person and their business in a certain way. Maybe the best advice they have ever gotten is beneficial to you, but you'd be surprised what you learn.
If all else fails, bond over food. If there's one thing that brings people together, it's food. Talk to the people in line with you about the food you are about to eat. Ask them about the food at the Conference or about anything they have tried that is near the Conference, maybe you can even ask them to get lunch with you. You can't go wrong bonding over a delicious meal.
At the end of the day, everyone's just looking to strike up a good conversation! Don't focus too hard on what you want to say and just say it. We hope these nine conversation starters have you feeling excited for the Conference. We cannot wait to see you in just a few weeks.
Don't forget to pack extra business cards and all the essentials! If you haven't gotten your ticket yet, visit our official Conference website at https://ewnconf.com/ to purchase yours and get more info on our speakers.