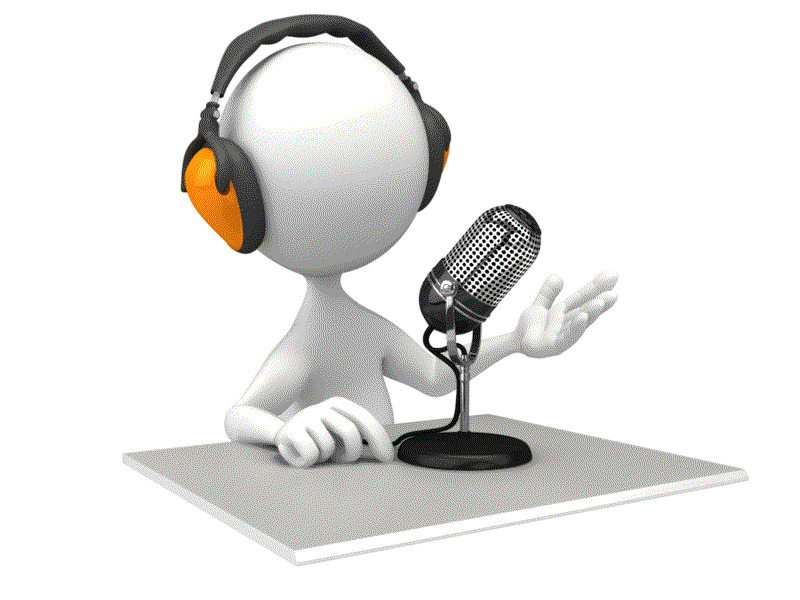 So far in Parts 1 and 2 of this podcast series you learned how to create a podcast from scratch and how to produce a podcast like the pros. You're now ready to get behind the mike and put on a show. However, just like most things of value, it's not as easy as it sounds. In Part-3 of this series, you are going to learn how to host a podcast to grow your business.

How to Host a Podcast to Grow Your Business
What do I know about hosting a podcast?
I worked for CBS Radio for more than 11 years in Dallas, Texas. CBS owns 6 stations in the Dallas-Fort Worth Metroplex, so by the time I left to work for eWomenNetwork, I had worked in various capacities for 5 of their stations. I was behind the scenes as a show Producer and on-air as a Talk Show Host, Movie Critic and News Reporter. Since the DFW area is the #5 market in the country, I worked side-by-side with and learned from some of the best on-air personalities and Program Directors in the country. Prior to my time at CBS Radio, I was a TV News producer for all of the major television network news shows including the Today show in New York. Today, one of my responsibilities is overseeing the eWN Radio Network and hosting my own podcast, "Spotlight on eWomenNetwork," which airs on the network.
The important thing to note here is that I am using my experience to help you sound like a pro. If you want to use your podcast as a means to grow your business, then you need to understand some basic rules that will give you a leg-up on your competition. If you sound smart and passionate on the air, your listeners will get to know, like and trust you. Those are the key ingredients for growing your customer base. If they like how you sound, it could generate curiosity for them to want to know more about you.
What to do
 Before
 You Turn on Your Mike
Here are some basic rules you need to know before you turn on your mike:
Don't try to wing it

Know your content. If you have a guest on your show, research them. Who are they? Why should people listen to them? Are they an author? If so, make sure you read enough about their book by reading it or at least a detailed summary so you are familiar with their book/s. If you don't have a guest on the show, research your topic. Look for the aspects of the topic that peak your interest. If you're interested, then you will be excited to talk about it and your audience will want to listen.

Write a script

This goes along with not winging it. Write your introduction. I recommend that unless it's a famous celebrity, you accentuate the topic and then use your guest as the person who will support the discussion on the topic. If you do have a guest who is recognizable by most of your audience, then go ahead and build up your guest.
Here is an example of the script I wrote for my interview with Ken Kragen. I am only showing segment 1 of 2 segments, but notice that I also write my "tease." The "tease" is how you'll promote what's coming up next, so your audience will stay through the break (if you have a break):
What to do After You Turn on Your Mike
It's time. You're prepared and ready to put on a show. You know your content. You're passionate about your topic. Now to execute your hard work.
Here are some things to think about when you crack the mike: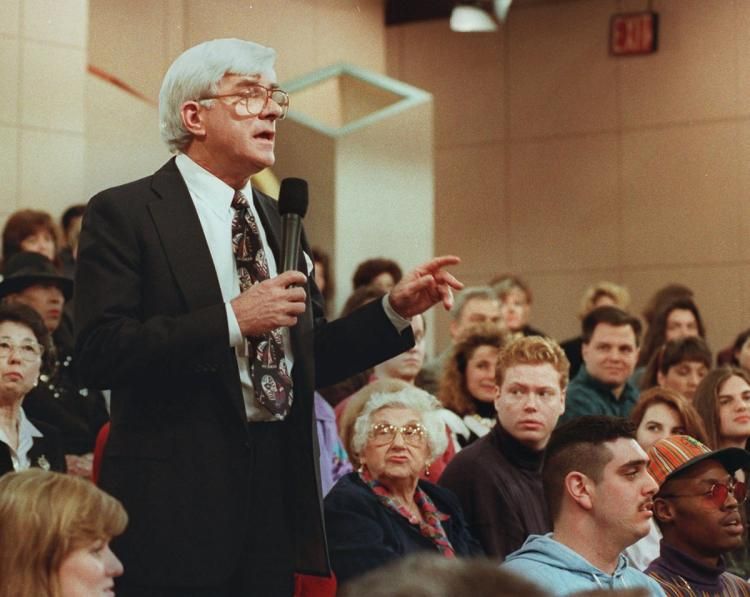 Be yourself!

Don't try to sound like some DJ or parody of a radio host. Use your regular speaking voice and don't be afraid to give it all you got. That doesn't mean you have to scream into the mike. It just means you should talk like you normally would if you were having a conversation with someone who is sitting across the table from you.

Speak to ONE person

Remember that people won't listen to you in a group. It's a very intimate situation. Just you and your listener. Imagine your ideal client or best friend sitting across from you.

Have lots of energy

People sometimes get shy when the mike is on. Yes, you should be yourself, but you need to bump up the energy. Radio or audio podcasts are the "theater of the mind." Here's a tip: When you THINK you have a lot of energy, bump it up a notch. Tap into your strong, confident voice and let it go. Don't be shy! This is your stage. Your platform for sharing your message with the world.

LISTEN when conducting an interview

My dad is a world-renowned Square Dance caller. Yes, you read that right. Years ago, he was featured on the Phil Donahue show. Before the show started, Phil gave him the most important advice that applies to both show Host and Guest. He told my dad to simply listen to the question carefully before answering. Don't try and anticipate the question, and don't be thinking of an answer before the question is asked. So, when you are interviewing a guest, listen carefully. Most often the juiciest stuff is what happens between the questions you have on your script.

Have fun! 

Remember to have fun. When your show ceases to be fun and just becomes an obligation, it's time to stop. It will be a waste of your time, because your listeners will feel it. If they think you're not interested, they'll find a new podcast to follow.
Practice, Practice, Practice
How do you get to Carnegie Hall? Practice, practice, practice. Well, that's the same for your show. Don't expect to be a star right away. It takes time for your show to gain traction. But do every show like it's the most important show you are ever going to do. Assume every listener is a new listener and someone who could be your ideal client.