The logo represents your company. By that, it means it represents all of your brand's personality— from vision, mission and your goals to the products and services you are offering. Funny how a little and simple symbol impacts your company that much— that because of a company's logo, you are one step ahead of the game.
Logos are used as an advantage in strategic marketing, which is why as years go by, a logo is tweaked minorly to show changes in a company and showcase the company's brand longevity. Redesigning your business' logo may bring you many advantages, but what should you really consider before redesigning your logo?
Adaptability
Everything changes, and if you are in the business industry you should be able to adapt the changes every season. Not only that but if you are considering to redesign your logo then it should at least last for a long time, which means it should be adaptable and is ready for everything—from business cards to billboards. So, you would be able to use it to the extent of its use.
A simple tip in redesigning your logo: make it simple.  This is because simpler logos are often a better solution against the tide of trends and time because a simple logo design can be highly adaptable and can be used in unexpected ways.
Competition
The business industry is not a walk in the park, as what a quote said: "a smooth sea never made a skillful sailor" —and business is just like that raging sea that you need to tread if you want to be successful. Logos can certainly help you stand up against your competitors, and if you are planning on redesigning the logo you should first look as to what your competitors are doing.
Here are some simple questions to ask when redesigning a logo: do your ideas match up with the competitor's look and feel? What would make it more eye-catching than them? Asking yourself and the design team these questions will give you insights before officially redesigning your logo.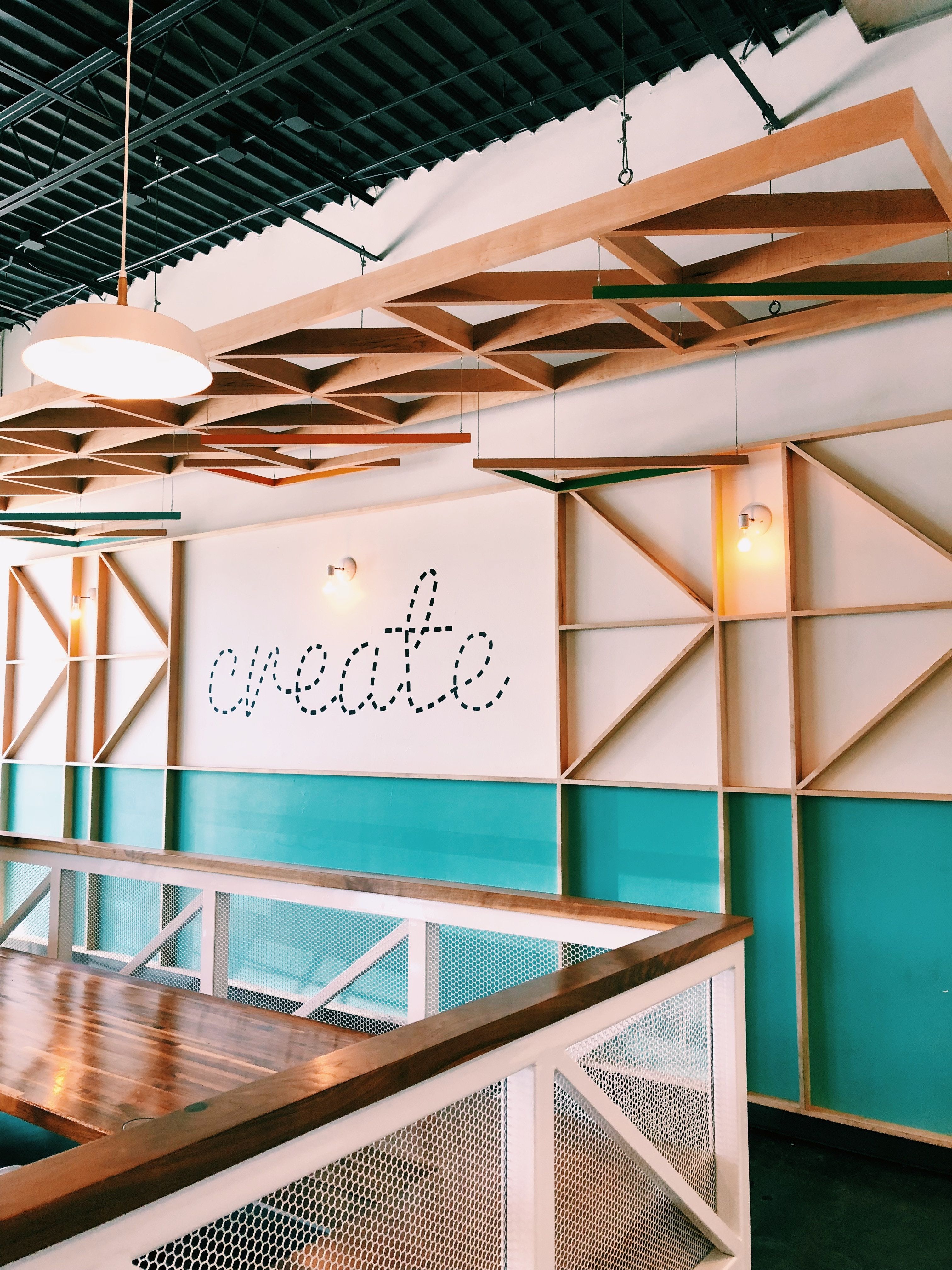 Cost
Redesigning your logo is not a freebie, right? Which is why when redesigning, you should consider the cost that will be accumulated throughout the process. You get what you pay for, this is why pursuing an agency might be a good consideration for you since they will really explore everything your company offers just to get your new logo right.
Not only that, but an experienced design team will ease your time and you'll get a better product design for brand longevity. And while you're at it, why not also have some custom 3D signs added? Surely it would be of great help for your company.
Typography
This is the most severely underestimated aspect of logo design: typography. It might seem silly if you think about it in a shallow way, however, the way your brand name is written gives an impact towards your consumer's visualization. Typography can convey emotions through colors or shape which should certainly not be taken lightly.
Let's give you an example of this emotion we are talking about, shall we? Notice that when you capitalize a word in a sentence it emphasizes the word from the rest of those in the same line. Same as bold weights tend to have a stronger presence than the lighter weights.
Time
Time is gold, especially in business. Which is why if you are going to redesign your business' logo you should have a sufficient amount of time. This is one of the things that you should consider when redesigning your company's logo so that you'll have the time to strategize, and not rush the process which allows a better design.
Brainstorm
You should get input from many people as possible— meaning, you should not limit it to the employees only, but you should also extend to the customers' feedback. It wouldn't hurt to consider some ideas from other people, right? You only need to make sure your logo is foolproof and seamless.
Think About the Essence of Your Company
Lastly, think about what your company is about. What does your company do? What are its vision, mission, and goals? You should consider these since a logo represents your company, brand, and product/ services offered.
Takeaway
After all of these considerations in redesigning your logo, you should keep in mind that your logo should be these two things: unique and does represent the personality of your business. By noting the items that were shared here, surely you are now able to decide what are the things that are needed to do in redesigning a logo.
Author's Bio:
Allison Lewis is a freelance creative writer. Her experience in digital marketing coupled with an interest in tech entrepreneurship makes her a fine contributor in the field of business and internet marketing.