It's not uncommon to see entrepreneurs tired and stressed. Managing a company and having many responsibilities can overwhelm even the most experienced business leader. Running a business can be challenging work; therefore, every leader needs a few words of encouragement from time to time to stay motivated and focused. I often look to business and thought leaders I respect to lift me up during tough times. Here are 4 inspiring quotes from people I admire to help entrepreneurs stay on track when the going gets tough. 
4 Inspiring Quotes for Entrepreneurs 
Some of my favorite powerful quotes are from other amazing female leaders, all gathered into one list to give entrepreneurs a few words of encouragement as they continue on their path to success.
Michelle Obama
"Success is only meaningful and enjoyable if it feels like your own."
First Lady of the United States, Michelle Obama's words are quite powerful. Entrepreneurs should know how important it is to stay true to their brand. From making business decisions to hiring people, entrepreneurs will be proud to call themselves "successful" if they've always followed their core values as a leader.
Oprah Winfrey
"The key to realizing a dream is to focus not on success but on significance – and then even the small steps and little victories along your path will take on greater meaning."
The brilliant words of media mogul, Oprah Winfrey can relate to a leader's goal of making a difference and being innovative. Visionary leaders do more than succeed; they provide value through their company and leadership
Eleanor Roosevelt
"You have to accept whatever comes, and the only important thing is that you meet it with the best you have to give."
Former First Lady of the United States and activist, Eleanor Roosevelt's inspiring quote serves as a great reminder for entrepreneurs. Successes and failures happen, the true test is how you grow as a result of these events. Embrace the successes and challenges!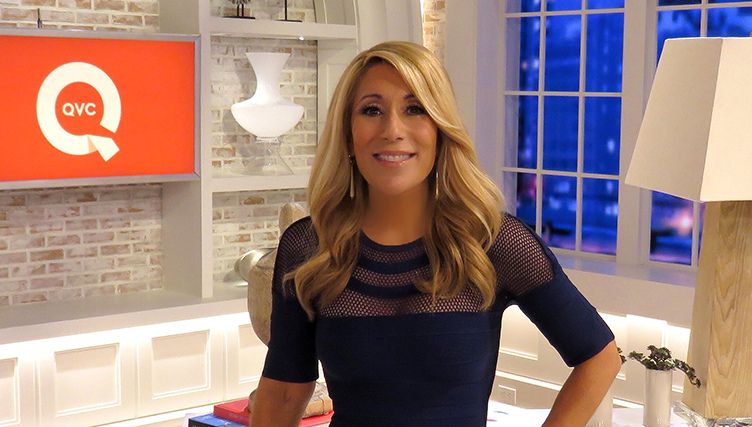 Lori Greiner
"Dear optimist, pessimist, and realist – while you guys were busy arguing about the glass of wine, I drank it! Sincerely, the opportunist!"
Spoken by Lori Greiner, Inventor, QVC Host and "Shark Tank" Investor, these words are a lesson on not just seeking opportunities but taking risks. Leaders should not be afraid to get out of their comfort zones and take chances, otherwise they'll never know if one quick or risky decision may lead to even greater success.
Entrepreneurs already have the drive and passion to succeed, and sometimes that's enough. Every once in a while though, it doesn't hurt to read an inspiring quote or have a conversation with a mentor to get a little push in the right direction.  
Need vs. Want
You might think you know what your customer needs, but does your customer actually want what you think they need? Watch Stephanie's video that the eWomenNetwork Video Production team produced for her as a Celebrity Science client to find out how you can decipher the two and why it's critical to getting your client to say, "yes!"
---
About Stephanie Chung
Based in Dallas, Stephanie Chung and Associates offer sales coaching, sales training, and executive mentorship services nationwide that help you work smarter, not harder. As a former sales executive in the aviation and private jet industry, Stephanie has mastered the art of high ticket selling and has mentored, coached and developed some of the highest paid, most elite, sales professionals in the country. Serving business leaders, sales executives, and sales professionals, Business Coach Stephanie Chung uses her proven executive coaching and sales training expertise to get the job done. Chung is an executive coach, trainer and advisor backed by more than 25 years of team management, business development, and sales leadership experience. She counsels sales executives and business professionals in a diverse array of strategies and tactics. Chung is also a public speaker, contributor of The Change Book Series and author of "Profit Like a Girl: A Woman's Guide to Kicking Butt in Sales and Leadership" and "Embrace the Suck: How to Grow and Succeed in Business".